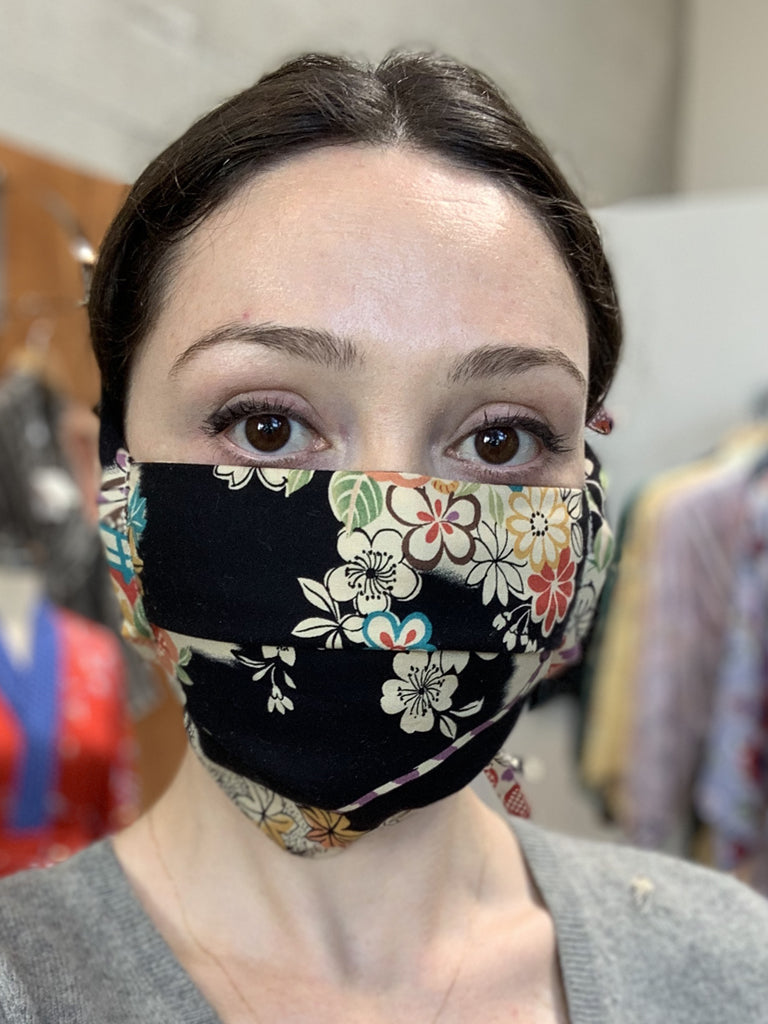 4 Pack Non-medical Cloth Mask
$50.00
100% Cotton.
Photo is provided as an example. I'm making them in a range of prints and colors and will choose from a selection when you place your order. If you'd like specific colors or for your masks to match, please send me an email and I will gladly accommodate requests! 
I am now making the masks as orders are placed- please allow approximately 5 business days from order date for order to be packed and shipped. If you need your order more quickly, reach out to me!
If you live in Los Angeles, your order is eligible for free pickup or delivery. You can choose pickup at checkout. I will follow up with you to schedule a pickup or delivery. Please note that I batch deliveries so they will not be same day. I will contact you prior to delivery.
This product is a Reusable Non-Medical Cloth Face Mask for Adults.
Not intended for clinical use.
Must be laundered before use.
Double layer cotton mask hand-stitched in our Venice, CA studio following the specifications provided by the city of Los Angeles in cooperation with Kaiser Permanente. Mask is affixed to face with ties. Top strings are tied at crown of head, bottom strings are tied at nape of neck. Please reference CDC guidelines for proper use.
Mask can be machine washed and please do so between uses.
Please note: This is not a medical mask. It does not provide a seal or filtration in the way that a medical mask does. Reference CDC recommendations for how to wear this mask. 
Use of this mask does not replace recommendations of social distancing and proper hand-washing. Please refer to CDC guidelines to protect yourself and your family.